You've been on an online dating site for a while now; you've completed your profile the way you wanted and now your match has shown some interest in you. So, what to do now?
Logically, chatting is the next step.
Now that's a tricky part. Many online daters screw things up by coming on too strong too soon. Since, it takes time and practice to master the online dating game, so we decided to provide some useful tips and tricks for all those rookies out there.
Follow these tips and your success on an online dating site is guaranteed.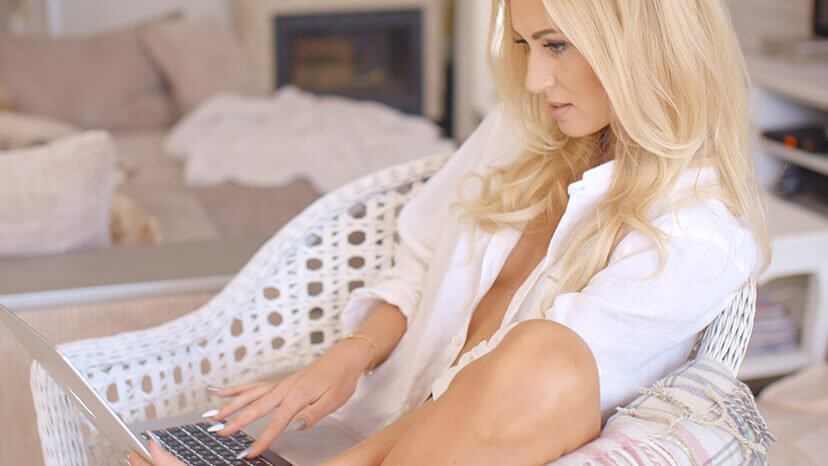 Be Casual And Direct (Not Too Direct Though)
You should definitely have a relaxed and casual approach. People don't go on dating sites in order to be too serious. But remember, texting "Hey" and waiting for a miracle to happen just won't cut it.
"Hey, what's up?" could be a pretty decent pick-up line in real life dating, but you have to remember that this is an online dating site, people get tons of messages like this. So, you need to rise above the competition. You must be direct, but not too pushy.
Casually tell your crush you really like them through some clever humor. Everybody loves to talk with a witty and funny person.
Ask Them Something Personal (But Not Too Personal)
People simply love to talk about themselves, that's a fact! So, if you are planning to start an online conversation with your match, you must not talk too much about yourself right away.
That can be hard, but you need to ask them something personal in order to show them that you find them interesting and fascinating. After you've asked the question, sit back, relax and be a good listener. All of that information about the person you like are going to help you seal the deal later.
Talk About The Things They Love
In order to successfully do so, you must know their profile quite well. So, you have to do some background search, see what movies, books, and music they love. If by chance, both of you love the same things, it's going to be pretty easy to talk about your mutual interests and passions.
But even if you don't like the same things you should definitely ask them about what they love in order to show that you're really interested in what they have to say. So not only that you will successfully show interest in that person, you will also learn a lot about him/her.
Two birds with one stone, right?
Be Literate!
We can't stress this enough. You simply have to be literate during a chat with your match. All of those tricks above will be absolutely pointless if you make too many spelling mistakes or use some kind of horrible slang. If you want to come across as a smart and mature individual, just keep it clean and grammatically correct and you won't regret it.
If you ever find yourself in an awkward situation, just follow these simple tips and tricks, because they will definitely improve your online dating game.
Now go out there and start chatting. Good luck!