If you live in Australia and have finally decided to jump on the band wagon and join an online dating site, you've probably done your research and by now know what to expect.
One of the main questions you might have pertains to your strategy to find your perfect match.
Although online dating sites are designed to deliver results to their clients, and they do, otherwise they wouldn't be a business, there are still a few tips and tricks you can use to maximize your search and online dating experience.
Today we review the top 3 most popular tricks every Aussie on online dating sites absolutely must know to find whatever it is s/he is looking for.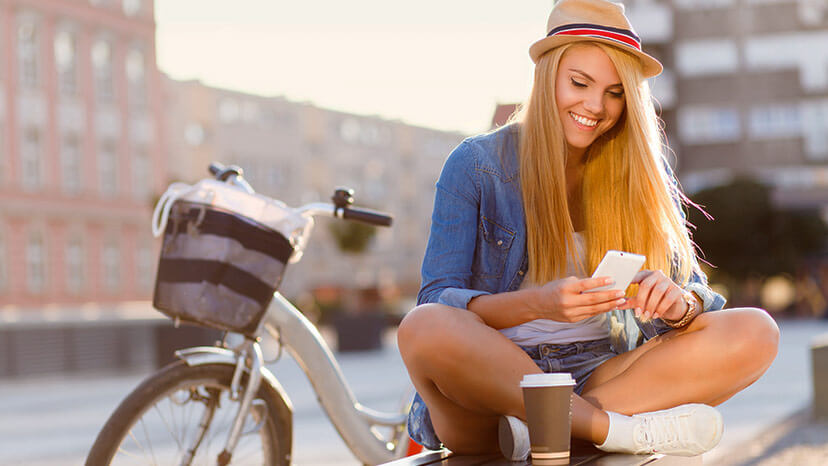 Trick 1: Don't Let The Algorithms Do All The Work
The technology behind the online dating sites is a software designed to match your profile information to the compatible information of the other users.
Notwithstanding the fact that these algorithms are very good at their job and deliver matches on a daily basis, there are a few things you can do to either facilitate their work or get around it and achieve faster results.
The first thing is to include lots of relevant information in your profile so the algorithm has something to work with. The more relevant information you provide the more compatible your matches that the algorithm finds for you will be.
The second thing is to do some legwork on your own. Browse the member base, look for people in your area with similar interests and hobbies, and contact them to set up a date. Be proactive and take action, don't simply rely on the algorithm.
Trick 2: Update Your Profile Regularly and Rank Higher
Updating your profile regularly is one of the most obvious and most underused tricks to rank higher on an online dating site for free!
Most seasoned users of online dating sites will advise you to get a membership to get the most out of a site, and that's good advice.
However, if you update your profile a few times a week the site's algorithm will love it and rank your profile higher and you will, in turn, attract more traffic and get more dates!
Much like Google doesn't like idle sites and ranks those with plenty of activity on its first page, so do the online dating sites!
You don't have to post something every day, but a couple of times a week will do.
Trick 3: Instant Chatting Displays More Honesty Than Messaging
This is an interesting observation and a very useful one. If you want to make sure someone is being honest with you you're betting off chatting in real time than messaging back and forth.
Keep in mind that this is a two-way street and that if someone 'catches you' online and starts talking to you you're more likely to reveal information about yourself than if you were writing a message or an email.
Honesty is the best policy, they say, and by being true to yourself and others you have a better chance of finding the type of person you're looking for.