Online dating apps are getting more popular each day. The fast-paced style of life simply pushes people to find quicker solutions for finding dates.
As Australian LGBT community grows stronger, the developers of the dating apps have to keep up in order to meet their high expectations. However, it's still hard for some gay people to find a match via old-fashioned dating, so these mobile apps are there to make their romantic life easier.
There are many dating apps that claim to have the best features on the market, but we wanted to help all Aussie gays out there find there match by narrowing down the search to the following top 3 dating apps for Australian gay folks.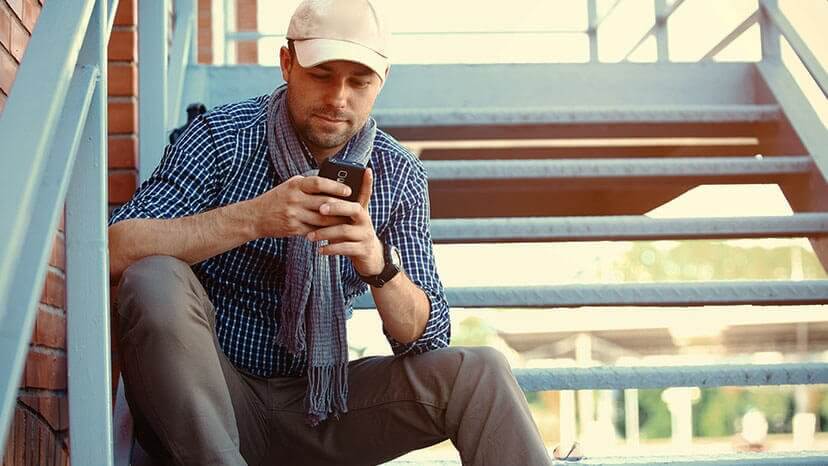 Grindr
This amazing app is one of the first ever made. Naturally, that makes it very successful and one of the most popular gay dating apps out there. It was originally launched back in 2009. and since then its member base just kept on growing.
The creators of this awesome app say that Grindr now has more than 6 million users all over the world. They also say that there are at least 300.000 users logged all the time. That is quite impressive.
Cool pictures and concise and accurate short descriptions are crucial if you want to be a successful dater on this app. One of the best and newest features is the option of forming a "tribe". Tribe is a group of very similar people who share a lot of things in common. You can also use a filter option that will eliminate all those candidates that just don't suit you.
This extremely intuitive app is available for both iOS and Android users.
Hornet
Hornet is another neat app also features a huge member base all around the globe and it's rather popular in the Land Down Under as well. Unlike some other apps, this one allows you to keep some of your photos private and that gives users some sense of safety, which is always a plus.
Also, your search is not limited to Australia as you can browse for users from all around the world. This awesome app has a "heart" feature that allows you to quickly see if someone is interested in you. If they are, you can easily start the chat and arrange a meeting.
Hornet is quite intuitive and easy to use, so you'll get a hang of it in no time. So, if you want to get stung by some gay hornets out there, this app will definitely help you with that.
Jack'd
The third dating app we decided to put on our list is Jack'd. This cool app is one of the most popular and fast-growing dating apps in the world. It has a very intuitive search engine and it can find you a perfect match extremely quickly.
The basic app is, of course, free to download, but if you want some fancy perks you'll have to pay for them. Don't worry though, those additional features are not that expensive and they will definitely help you find your perfect companion much faster.
With a member base that has over 5 million people around the world, Jack'd is available for download on both App Store and Google Play.
So there you go, mates – top 3 awesome apps that will help you find true love, or simply hook up and have some casual fun.
Best Australian Gay Dating Sites
In just a couple of years, gay online dating in Australia has gone from being virtually non-existent to being immensely popular, with new sites cropping up on a weekly basis. We have been working on a top list of the best gay dating sites for Aussies for a while and we can now finally say that we have identified 5 sites that are sure to bring you the kind of dating experience you deserve. If you are a proud gay Aussie looking for a casual or committed relationship, these are the sites that are most likely to help you on your love quest.