Romance has never been as complicated as it is today. Love "2016 style" is all about liking, following, and swapping – but is this new way of inter-heart communication actually safe?
We're all pretty much aware of the importance of internet safety on dating sites. Alas, when it comes to this issue, there's no such thing as being too aware. Safety should be the main precaution of every person that likes to spend time online (which is pretty much everyone these days), especially those people that are trying to find a love interest on various dating sites and dating apps.
To ensure that you continue having fun while on your online search for love, here are a few useful tips on how to stay safe on those often tricky dating apps and sites. These suggestions may not keep you from getting your heart broken, but they will keep you from getting hurt in any other manner.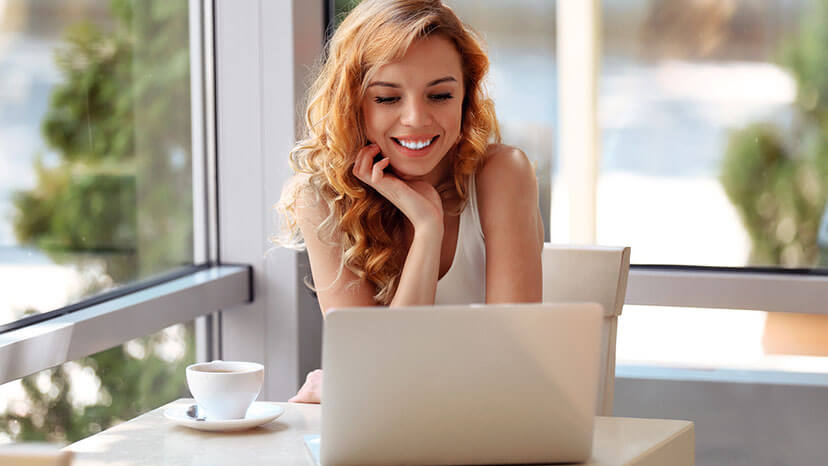 Research Your Dating Arena
Before signing up to a dating site or app, do some research. There are hundreds of new sites being created all the time basically, so it's important to make sure that what you're signing up for is actually genuine and valid. Perhaps it's best to stick to some well-established apps and sites if you're not too sure of something new.
Ask your friends whether they've used a particular dating site or an app before, and what are their thoughts on it. Also, make sure you check out online reviews of a particular dating service.
Don't Give Away Personal Info
Although some information can be shared in almost any situation (like your romantic status, zodiac sign, or favorite food), it's important to retain a dose of mystery, and it's not for the sake of attraction.
Do not use your real name or list your phone number and address under any circumstance. After you've gotten to know someone a bit better, you can be a bit freer with your personal information, but do stay wary.
While spending time on dating apps, make sure to turn off your location settings.
Take It Slow
Don't rush into anything and spend time getting to know someone before considering meeting them in person. Always ask a lot of questions, and if the person is turning the conversation back to you, take that as a red flag.
Also, don't do or say anything that could be used against you in the future.
Stay Skeptical
The majority of people who find themselves on online dating site or apps somehow think that they will be perpetually swamped with hundreds of ideal people. That's not the case.
The first few weeks of your online love endeavor will surely be the busiest, but the number of interested people will lessen in time – that's normal. The majority of the people who will contact you will be genuine even if they're not your type.
However, keep in mind that if someone sounds too good to be true – they probably are. Be skeptical but optimistic, and always be polite.
Don't Give Anyone Money. Ever.
Lets' get one thing straight – no one looking for a love interest will ask you for money. If they do – they're usually scammers. People are still being cheated into giving money via dating scams even though this subject has been talked about a lot over the past few years.
Don't be one of those people.
Use The Report Option Freely
If you're in any way convinced that the person who's been contacting you isn't genuine or real, report them to the dating site in order to stop them for hurting someone else in any way.
Good luck!