Your online dating profile is as important as your personality is in real life. It's the thing that defines you, that shows what kind of a person you are, and the main "bait" that will attract someone special.
Therefore, it's perfectly reasonable to understand that many people put a great deal of effort into creating the perfect online dating profile whether it's on a dating site or app.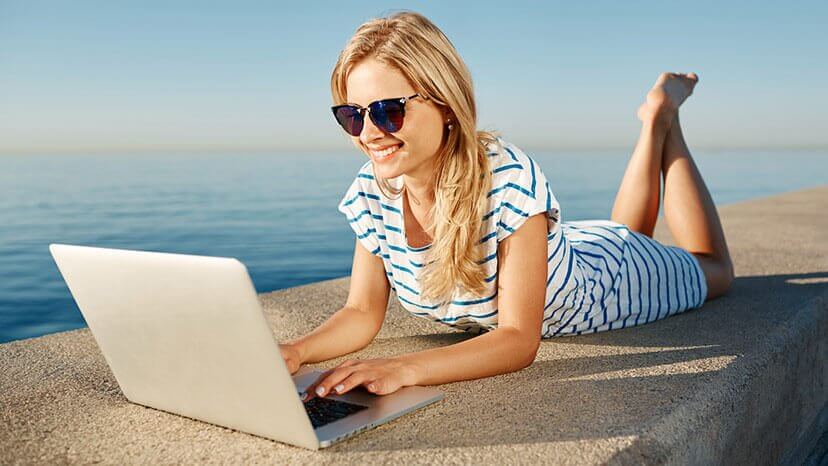 What Lies Behind The Avatar
When asked what makes a great dating profile, most people will answer that it's the way it shows exactly what type of a person the owner of the profile is. They instantly feel as they know the man or woman behind those pictures and text, and they can determine in a matter of seconds whether they would (and could) have a romantic relationship with him or her.
But the task of creating the perfect profile for online dating services can seem much easier than it actually is. Is it really possible to perfectly represent yourself just with a couple of pictures and a few lines of text?
Experts say that it is.
The purpose of your online dating profile is to attract a good-sized pool of potential compatible partners, while weeding out the people who are incompatible with you.
Of course, it's impossible to precisely explain every detail of every fiber of your being on an online dating profile. It takes time to get to know someone. However, that doesn't mean it shouldn't be a great starting point.
The Basics
Start of with stating your name, age, and a general location if you wish. It's also good to mention what do you do for a living and what your aspirations are.
You can add just about anything here as long as you feel the need to mention it, but without going into the subject much deeper (as you're supposed to do that later). This is also a good place to mention whether you smoke, drink, etc. and whether you have preferences for your potential partner when it comes to these things.
And lastly, state what you're looking for and why you're on an online dating service.
What Drives You
Whether it's your current job, your dream career, or you family and friends, be clear about the things that drive you and make you work harder and be a better person.
Maybe it's your dog, job, health, your Grandma, or your kids – it doesn't really matter. The important thing is to clearly name the reason why you get out of bed every morning because everyone wants a partner who is driven and knows for what he or she is fighting for.
Hobbies And Activities
Nothing describes you better than your hobbies and favorite leisure activities, because those are the things you choose on your own to do when you have the chance.
You have to go to work, you have to eat – but you don't have to play an instrument, paint, go to the gym, cook for hours without end, read, go water-skiing with your dog… And this makes all the difference. Also, don't forget to say whether it's important to you that your potential partner also likes the things that you do.