Online dating has been around for quite some time now, but over the past few years, its popularity skyrocketed in various countries all over the world. The case is no different with the beautiful Land Down Under.
Aussies are very invested in online dating these days, so we decided to do a little survey and find out exactly what Australian women look for in a "perfect man".
We found out a lot of interesting things, but according to Aussie ladies, these are the 7 traits that make a perfect gentleman.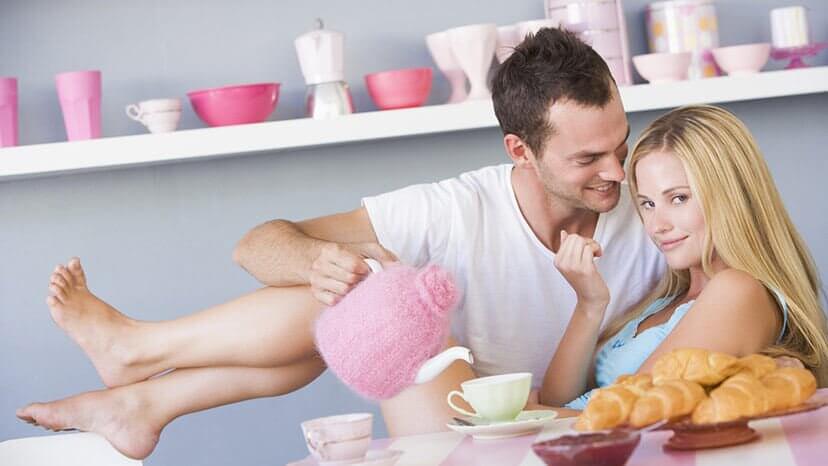 1. Intelligence
Even though physical appearance is technically the first thing they notice, intelligence is the first thing women actually find attractive about their potential companion.
However, Aussie women don't like men who are showing off their intelligence.
Therefore, guys, show them you're smart, but in an interesting and subtle way. Share with them some interesting and fun facts, and never come off as condescending.
2. Generosity
Aussie women are not that impressed with gifts, but if you turn your generosity towards the people in need, Australian women will be all over you. They simply love a man who is:
Being generous is easy. All you need to do is make a donation and help someone who is less fortunate. Give her a chance to notice that gesture and you'll see the results.
3. Romance
Again, gifts and flowers are nice from time to time, but it's not all about that. Romantic gestures are not necessarily gifts or dinners, a romantic guy is a gentleman who knows how to:
Connect with his woman emotionally
Be kind to her
Support her
Really listen to what she has to say.
That is what true romance is all about.
4. Confidence
Aussie women love confident, strong men who know how to get what they really want. A man who knows how to set a goal and achieve it!
But remember, never be:
overconfident
pretentious
or cocky.
This is a huge turn-off for Australia women, therefore, be subtle and believe in yourself.
5. Class
There is a famous saying these days that says: "Swag is for boys, class is for men." This is 100% true. Australian women find classy men ridiculously attractive!
Take her to a nice restaurant, show just a little bit of your knowledge about fancy wines and she'll be amazed. Don't oversell it, though, because you'll come across as arrogant and that's not classy at all!
6. Good Sense Of Humor
This is definitely one of the most important traits every man should have. If you can make an Aussie woman laugh, you're practically halfway there.
Women love men who can crack them up effortlessly. They want to be around someone who will make them feel good and laugh all the time. So, work a little bit on your stand-up routine.
7. Sense Of Fun
There is no bigger turn-off for Aussie women than a man who doesn't know how to have a good time. Australian women hate grouches who are constantly complaining about how music is too loud or how there are too many people in the club.
Don't be that guy, show her a good time, be adventurous and unpredictable. Aussie women love that!