Dating sites brought a lot of people together and they're still bringing their A-game to the online romance table. Although many other online dating services (like dating apps) were created since the birth of online dating, statistics show that singles still prefer dating sites for finding long-term romances, especially in the Land Down Under.
Australian singles have been huge fans of online dating, and they're one of the biggest users in the whole world according to recent demographic statistics.
There are dozens of different types of Australian dating sites which cater to different types of Australian singles. Everyone can find their match now, whether they're a senior citizen, in college, divorced, etc.
However, many people find it difficult to find the right dating site for them. Even if they personally like the dating site they chose, the users often stress out that they're not sure whether the site is the right choice for them.
So, can you (as a dating site user) be sure that you're on the right dating site for you? The answer is definitely yes. You only have to be honest with yourself when answering these couple of questions.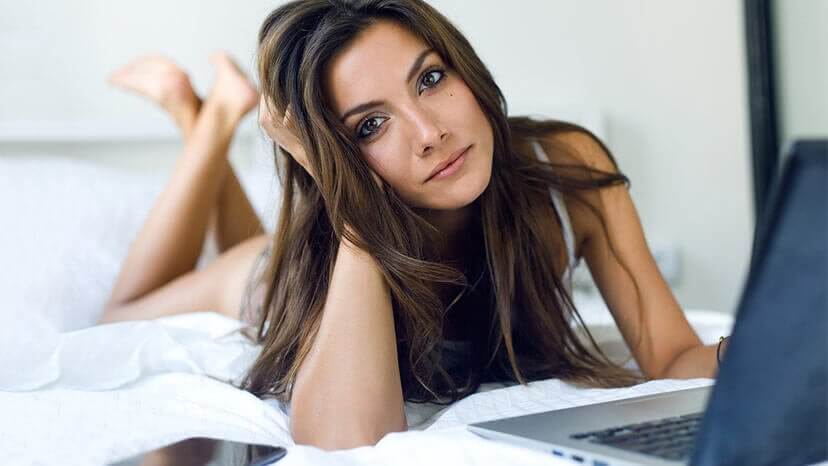 Are You An Introvert Or An Extrovert?
First of all, it's important to stress out that all dating sites are primarily great for introverts (as they can easily converse with someone without the "danger" of real-life contact). However, some sites are more tuned to the needs of introverts, while others are more tuned to the needs of extroverts.
If an online dating site has certain features which make it possible for you to attract someone's attention without necessarily engaging with them in a conversation, you can be sure that it's designed with introverts in mind. Some of these features are winks, flirts, pokes, etc.
If you're an extrovert on a site like this you won't have any problems since you can chat up anyone anywhere in anyway. However, if you're an introvert on a site that doesn't have these features you might want to find the one that does in order to have that special, relaxed type of communication.
What Are You Looking For?
If you're looking for a hook-up, don't waste your time (or anyone else's for that matter) on sites that were designed to match people who are looking for someone to settle down with.
Also, if you're looking for a long-term commitment, make sure that the dating site that you're on specifies that it's a site for people who want to find their ideal life mate. Otherwise you might get your heart broken.
Be honest to yourself – are you really ready to settle down? Are you ready to give someone who might not be your type a try because you match them? If you're not ready (which is absolutely fine, by the way), stick to sites that are less on the serious note.
In What Demographic Group Do You Belong To?
Naturally, if you're a teen you shouldn't be spending any time on sites that cater to older people. Also, if you're a bit older or divorced, don't go meddling around young people who don't really carry the baggage like you do.
Sure, love can happen to anyone, but you won't strike any luck while hanging around people who don't have any similarities with you.
A lot of young adults wind up on sites that cater to singles and divorced singles, and then reject someone when they find out that they have a complicated past. Stick to your own group in order to avoid getting yourself or anyone else hurt.