Finding love in this crazy world isn't as easy as it used to be. Going on dates now demands a lot of time, money, and energy while it can't really guarantee that you'll find someone worthy of a fully-fledged relationship.
This is why online dating has become so popular in recent years. Not only does it demand very little, this type of finding love is also one of the fastest and most efficient paths towards a romantic relationship.
However, that's not the only thing online dating sites are being used for.
Aside from love and friendship, promiscuity is also a common occurrence here. That's exactly why we wanted to delve a little deeper into the issue of looking for one night stands on online dating sites in Australia.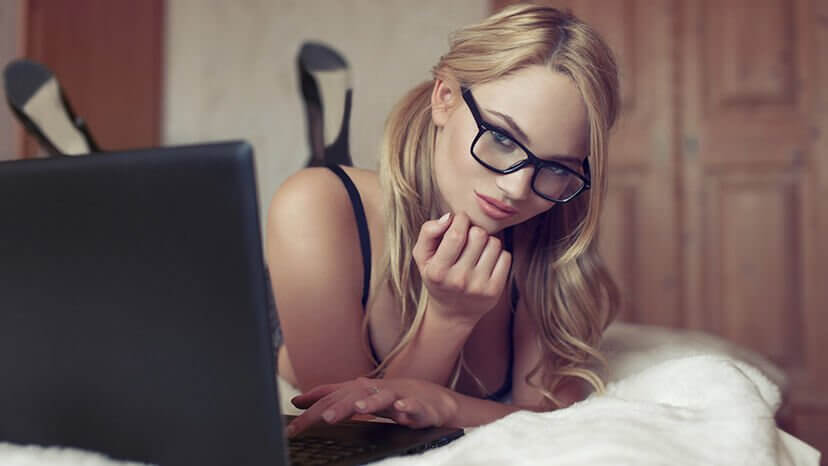 Call 'Em As You See 'Em
For those of you who aren't acquainted with the world of online dating and its use for hooking up, here's a brief 411 on the whole thing.
According to a survey conducted in France, the number of people who use online dating sites for casual sexual encounters has almost doubled from 2012 to 2015. Before year 2012 it was around 22%, but last year it apparently went up to 38%.
In all honesty, that is quite a lot. But does this mean that dating services have accepted this phenomenon? Yes and no. These numbers indicate that more and more people simply want to skip the touchy-feely stuff that relationships bring and are looking for one night stands, but also that there are a lot of those who don't support this philosophy.
This situation begs yet another question: why don't people who only want casual sex go ahead and register at any hookup site?
Well, the answer to this is simpler than the previous one. Ever since the notorious Ashley Madison scandal, the number of new registered users at hookup websites has dropped immensely, most likely due to the fear of being exposed (like the folk at Ashley Madison).
Morals And Values
Let's be frank here – many of us have at some point given up on dating and romance and decided to start looking for casual sex partners only. Whether it was due to a disappointing experience of some sort or a bad breakup, it really is an understandable decision.
The only thing we need to assess now is whether this justifies using online dating sites for one night stands. It's not a simple topic, but there just might be a reasonable explanation for it.
Once you join an online dating site, there is no line of text that says "you are forbidden from trying to use our services for casual sex" on any online dating website. It may not be what these sites were originally designed for, but it's not out of the question either.
Looking for one night stands is as acceptable on online dating sites as it is in real life – if you know how to do it properly without being a creep, it's completely fine.
Here's a tip – while setting up your profile on a dating site, you might want to hint that you're not looking for anything serious. Don't be a douche about it – simply point out that you're not into serious relationships (at the moment or in general), so you wouldn't attract those who are actually looking for love.
It's all about stating your intentions as clearly as possible.