In this modern day and age, online dating has become the most popular form of dating worldwide. Each and every one of us has at some point entered that global arena. This type of dating can be very exciting and promising, but you need to have a good strategy and be patient.
With thousands of potential matches out there, you're bound to find your soul mate sooner or later. It is crucial not to be hasty and make sure you don't give up after a few unsuccessful contacts.
Since there are more and more online daters each day, we decided to help those newbies with these useful tips and tricks on how to improve their online dating game.
Keep reading if you want to learn how to conquer online dating world.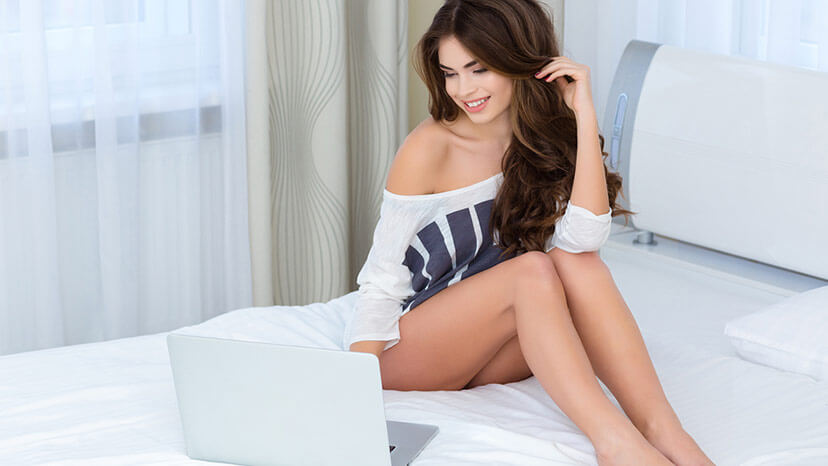 Pick A Good Profile Picture
This is maybe the most important aspect of every dating site in the world. It may be cruel, but the fact is that most people pay attention to your looks, initially at least. If they like what they see, then they will dig in deeper in order to fully experience the person.
So, if you want to attract your possible companions, you need to choose a high-quality, natural photo where you look your absolute best.
If possible, make sure that you're smiling on the photo and choose the one where you're making eye contact with the camera. The study shows that both male and female users have more success when they use that type of profile photos.
Don't forget that old saying – "Eyes are windows to the soul."  Also, try not to look too serious, a wide smile will come a long way, trust us.
Describe Yourself And Let People Know What You're Searching For
After choosing the right profile picture, the next segment you need to focus on is your description. Don't be shy to write down all of those qualities you possess.
Results have shown that the very best online dating profiles consist of a personal description and the description of a perfect companion. So, feel free to write about your passions, hobbies, and qualities, but also emphasize what you want and don't want from a potential match.
That will definitely save you and everyone else some time as you will narrow down your search and you'll get messages exclusively from the type of people you want to date.
Find the perfect balance between these two, but bear in mind that you should talk more about yourself than about your ideal partner.
Be Clever, Funny, And Personal
Looking good is just one part of the whole package. You still have to be smooth and funny during the conversation with your possible match.  It's very important to be witty and clever to show off your intelligence.
Remember, being humorous and smart is sexy as hell.
Don't just say that you're funny. Everyone can see that from your well-written description, so now when you have established the communication, you have to prove that you truly are funny.
When it comes to chatting with other members, you should be very careful. Of course, be casual and relaxed, be flattering but not too much, since overly flattering messages at the beginning of the conversation can be very suspicious and off-putting.
Use subtle, short, and positive remarks about someone's appearance or interests. That is the best way to make a good first impression. Remember, you only have one chance for that, so be patient and wise.
We sincerely hope these basic tips will help all those rookies out there. Entering the online dating world may be exciting, but it's not easy.
Now go out there and explore those endless possibilities. Good luck.