In a sea of online dating services and millions of users, standing out from the crowd can be pretty hard. No one wants to spend precious time and money on something, only to be completely unseen by the people they're trying to attract.
Your online profile is your love resume, in some way. In order for it to do its job and make someone interested in you, it must be correctly created. However, don't be surprised if you don't get the feedback you thought you were going to get. It's not uncommon for an online profile to get swallowed by the online dating Kraken or to disappear in the Bermuda online love triangle, even when its owner is the absolute best potential partner anyone could hope for.
This happens when people create an online dating profile that can be summed up in just three words: generic, boring, and mediocre. You can be the most interesting person on the planet but if your online dating profile doesn't stand out among the thousands of others – you won't get a date. It's as simple as that.
Luckily for all of you who just don't know how to create the perfect online dating profile and how to shine a bit brighter than everyone else on an online dating site, there are a couple of tricks you can abide by.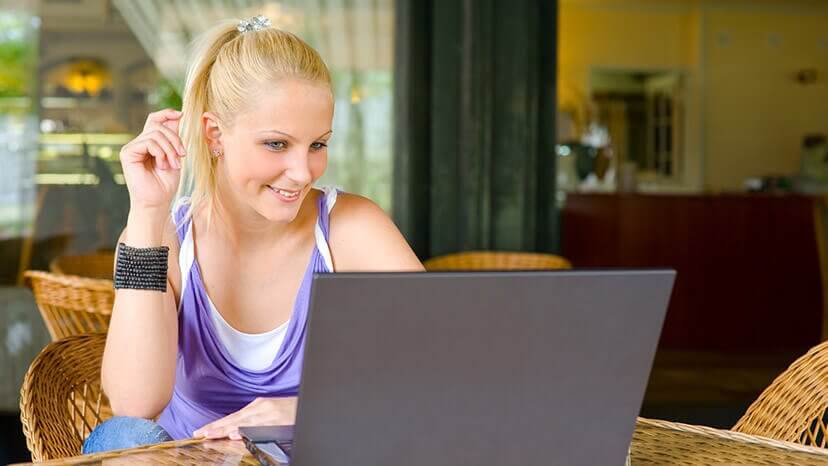 Avoiding Clichés
The very first thing you will want to do is to avoid stating all kinds of clichés when creating your online dating profile.
Even if you're the biggest fan of moonlight walks on the beach, romantic kisses in the rain, and wine sipping in front of a fireplace in a remote cabin – make sure you don't actually write that.
The majority of the human population likes these beautiful and romantic things and every single person on the dating site of your choice probably already wrote something like that in their profiles.
In order to stand out, you need to be different from everyone else, and to be different you need to be cliché-free. Instead, opt for stuff that would make an interesting conversation starter, whether online or on an actual date.
Honesty Is The Best Policy
Sure, you want to stand out, but don't lie in order to achieve that. If you're not an astronaut don't say you are one. If you're not a rich, successful doctor with three PhDs and a royal title – don't say you are one.
This makes sense for most people, however, surveys have shown that there are too many online daters that seem to think lying will get them far in the romantic sphere of life. Even if you tell the truth on a real date, do you honestly think that someone will still be interested in you after finding out that you shamelessly deceived them?
Social Hobbies
When we're browsing through online dating profiles, we always imagine how we would fit in into someone's life. It's a completely normal thing which helps us decide whether to contact someone or to keep on looking.
State social hobbies that you like to indulge in, like going to art exhibitions, random parties, concerts, forest explorations, etc. In other words, state what you like doing with other people.
There has to be at least one thing you enjoy doing with someone, even if you're the biggest socially awkward bookworm (like checking out the oldest bookstores in the area, for an example).
Keeping It Short
Most people can go on and on when talking (or in this case, writing) about themselves, so keeping things short and sweet might be your ticket to standing out in the online dating crowd.
No one will read every word of your three-thousand-word essay about yourself, so aim to state the most interesting and significant things about yourself in an easy-going, funny manner. Also, make sure you ask your friends for objective help, if you get stuck.