We all look for different types of relationships and various degrees of commitment when dating, and as long as everyone is clear about what they want, no one will end up wasting their precious time or getting hurt.
Alas, things get a bit more complicated when someone is looking for a serious commitment and doesn't want to waste time on something that might not work – especially if the dating is happening via an online dating site.
Online dating is both heaven and hell to singles looking for something meaningful.
You basically have a catalogue of people and you can choose just the type of person you're looking for, but at the same time, you can never be too sure whether the person you're communicating with is genuine and actually wants the same things as you do.
Whether you're looking for something serious or you just want to date around, there is a way to avoid wasting time on online dating sites and apps on people who are not compatible with you.
Here we have a few tips on how to be productive when it comes to online dating.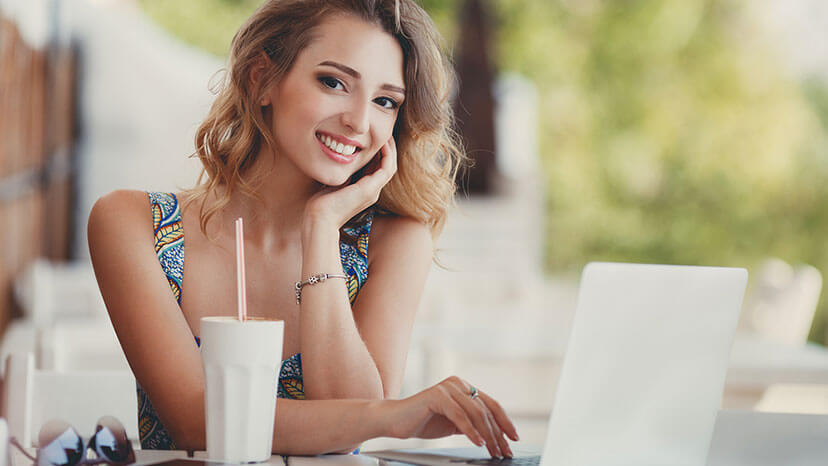 Don't Wait Around For Someone's Answer
You need to face the truth: online dating is a numbers game, or in other words, there are far less people who will respond to you than there are people who won't. There's no better way to waste time than by getting hung up on people who don't respond.
There's no point of spending your mental energy on non-repliers, nor is there any point in spending time waiting around for them.
Don't Talk To Only One Person At A Time
And no, there's nothing bad with communicating with a few people at the same time. It's not the same like meeting people in real life.
Narrowing your focus on only one person online is a mistake and a waste of time. Especially if you are single and ready to mingle. There's no need to put all of your dating eggs into one basket, even if you're a serial monogamist.
If you're interested in a person, the odds are that someone else is interested in them too – and they're probably talking to all of them as well. Don't get your hopes up before going on an actual date. These things take time.
Don't Use "Lazy" Features
Most online dating sites and apps have features like winks, flirts, pokes, nudges, etc. Although these seem like a low-key cute form of communication, they won't do you much good if you want to cut to the chase and see if someone could possibly be a love interest of any kind.
Don't be lazy – use actual words and write to them. Be patient and witty and you'll surely find someone pretty.