While there's no arguing with online dating's superiority over traditional dating, there are many people who are still reluctant to try to find love through this utterly efficient and easy process.
For the most part, those who hesitate to join an online dating site are usually in that situation due to social stigma, especially if they have passed a certain age – meeting people and having fun on the internet is reserved for the youth, right?
Actually, it's not all that black and white.
Instead of assuming online dating is no longer an option if you're in your senior years, let's look into whether it's ever too late to become an online dater and start using online dating sites.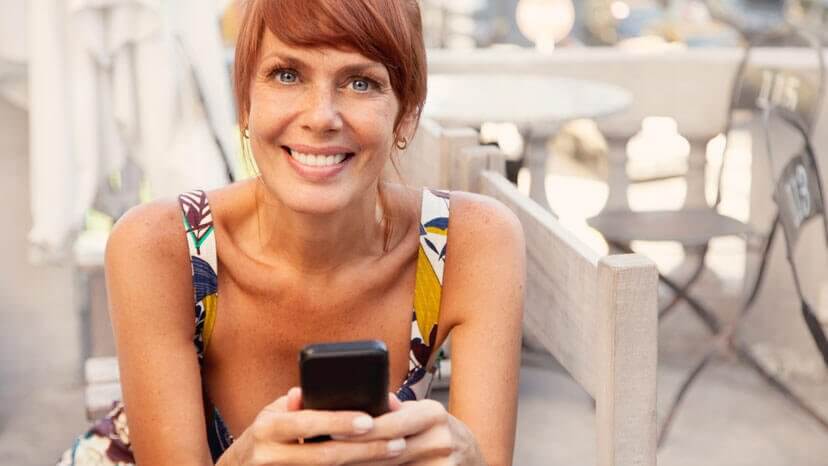 Never Say Never
It's common belief that dating services were purposefully created for individuals in their 20s. And while twenty-something people make a big chunk of the online dating community, this isn't the only age at which finding love on the internet is possible. In fact, a recent research has shown that the fastest growing segment for online dating is the over 50 market.
Yes , you read that right!
And even though it sounds a bit crazy, it actually makes a lot of sense – if you're a single senior, chances are you'll find romance on dating sites faster than going to clubs or parties.
To put it simply: age doesn't matter when it comes to online dating.
Not only is this love-finding method available to almost anyone anywhere, there's also a lot less hassle and prejudice in the world of senior online dating than there is on dating sites where the youth is the majority.
"Why," you might ask. Well, the explanation is actually quite simple.
Younger people usually want someone to build a future with, which demands that their potential partner is of similar or same age, while seniors are all, well, seniors – everyone's older and okay with it.
Different People, Different Preferences
Although we associate online dating with love a lot here, looking for a romantic relationship doesn't have to be the only reason for joining a dating website, especially if you're of certain age.
There are different types of connections seniors are looking for on online dating sites. Not every one of them needs romance in their lives, or if they already have it, they might still be searching for other things. In many cases, this involves friendships.
As it is never too late to become an online dater, so is it never too late to find a new poker buddy or travelling companion.
One last thing: now that you're not worrying about your age, make sure to avoid worrying about money, as there is a plethora of free dating sites out there which show great results and are finely tuned towards making things easy for folks of any age.