There's no doubt that online dating has been growing in popularity for the last couple of years. Although this is mostly because they offer certain benefits conventional dating can never provide us with, online dating sites certainly have their own set of unspoken rules.
Even if you join the biggest and most expensive dating site, there's a good chance that you won' have any luck if you made a mess of your profile in the first place.
That's why today we wanted to share with our readers a few tips on what to do and what not to do when creating an online dating profile.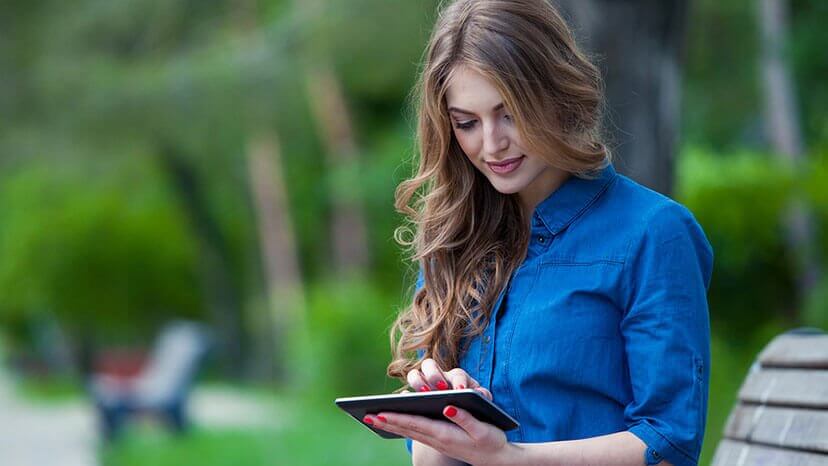 Starting From Scratch
A good chunk of people who regularly use dating services have the misconception that their profiles should look like CVs. Even though you should input certain information here, a fine dose of finesse is required in order to attract potential partners with your online dating profile.
The general idea is to keep things pretty simple, yet to not come off as plain or boring. You don't want to confuse others, but you also don't want to turn them away by seemingly being dull.
Now you're wondering:
How am I supposed to create an online dating profile that's both intriguing and simple at the same time?
Here are a few pointers:
Start off by being honest. Try to present yourself for what you really are in order to attract just the right type of people. Each and every one of us is unique, which is ultimately what makes you like or dislike others (as well as the other way around).
Don't be afraid to talk about what's important to you. Common interests are often the bedrock of a good, stable relationship, so make sure you inform others about your personal goals, wishes, and other important things in life.
Less Is Not More
Let's not pass by your profile picture without talking about it. This is 50% of your profile, which means it's just as important as everything else here.
Correctly setting up your profile photo is pretty easy as long as you keep this in mind – a bad photo lowers your chances at finding love via online dating. Just make sure it's a photo of you, preferably smiling and doing some activity, without too any added filters or corrections.
FYI, even free dating sites will let you upload a photo, so you basically have no excuse to mess this step up.
The phrase "less is more" doesn't apply to online dating, since the whole idea behind this love-finding method is to learn as much as you can about someone before you go on a date with them.
In other words, don't be too mysterious when describing yourself. If you love movies, say which one is your favorite or why you love a certain genre. If you're into carpeting, describe how it makes you feel.
Getting the picture yet?
Here's the bottom line:
even the best dating sites require most work on your part, especially when it comes to setting up your profile. That's why you should make sure you do things right – otherwise, you probably won't have much luck.
Now go and make that profile like you mean it!