When it comes to online dating, different people find different things attractive, especially in a huge country like Australia. However, when it comes to online dating deal breakers, most Aussies find the same things major turn offs.
Here goes: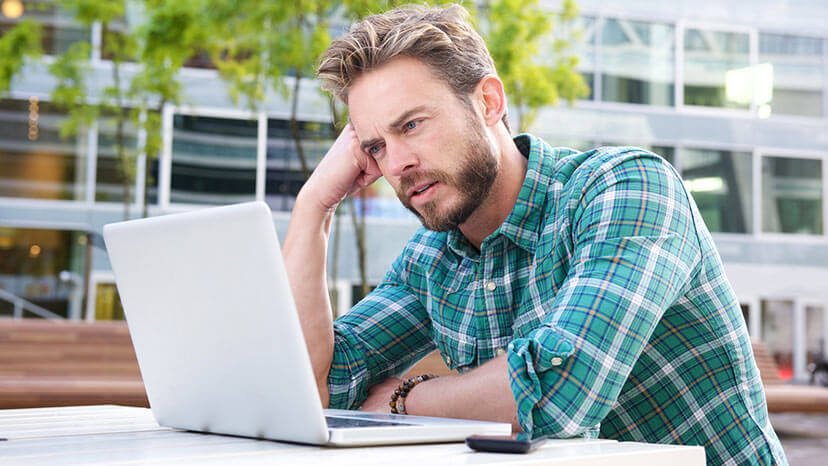 Standard Profiles
A standard, typical, everyday online dating profile is a profile that doesn't include any or a lot of content, and if it does – the content is usually pretty plane and ordinary. Shallow and pedantic, as Peter Griffin would say.
But jokes aside, if you don't say much about yourself or you do it in the most basic way, you send out a vibe that you don't find yourself interesting enough, and that you're someone who fits into a certain "mold."
Aussies are not huge fans of this kind of profile.
Writing something that 90% of people on dating sites also wrote about themselves will not attract your perfect Aussie man or woman. In fact, they'll presume you're boring or not familiar with your own self.
And that's never attractive.
Hating The Online Dating Game Altogether
If you think that online dating services of all types are a waste of time and a pit of lying, backstabbing, cheating and mentally-challenged people – why are you on (at least) one of them? Complaining about the quality of people on dating sites on a dating site doesn't say bad things about other people – it says bad things about you.
Aussies are generally a positive and outgoing bunch, so complaining and generally having a negative attitude are huge deal breakers.
Weird Demands
It's perfectly natural to list some of the preferences (or all of them?) on your online dating profile. If you're a vegetarian you might also want someone who is on the same diet regime as you are, just to make things easier and to have something in common. And that's perfectly fine.
However, listing demands is not something that Aussies look upon with a smile.
Why should you write someone off if they don't want to do one thing, like a hobby, or don't like one thing that you do. Stating strange phobias from the get-go is also a deal breaker.
Needy Messaging
No one wants someone who immediately sends of a "needy" vibe, especially not the easy-going people of Australia.
The surest way of seeming needy is by stubbornly writing to someone who is not responding, and then asking them why they are ignoring you… for hours…without end. Online dating communication tools are definitely not for needy people, so make sure you are not one.