So, you have decided to try out some of those online dating sites that everyone's been talking about. That's cool, you should definitely check out the online dating scene because it can be very lucrative.
You are excited to try, but at the same time, you have a lot of concerns.
Your biggest worry has to be the safety of a particular dating website. We won't lie to you, there are thousands and thousands fake profiles just waiting for you to make a mistake and somehow screw you (not in a good way though).
But, no worries, we have prepared 5 useful tips that you can use to instantly spot a scammer and save yourself some time and money.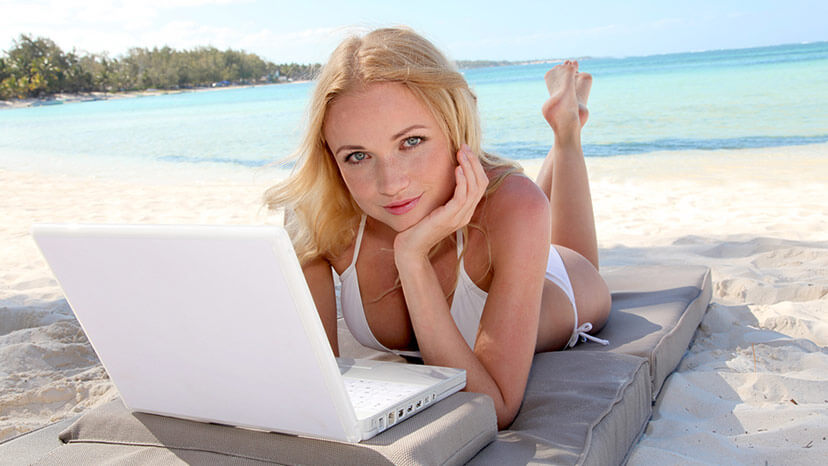 Pay Attention To Profile Description
Let's be honest, when you see a hot girl on a hook-up site, you're not gonna be interested in doing some reading, right? Well, you should, because that's exactly where you'll find a mistake.
Scammers can be lazy and sloppy.
They will create and post few good and "legit" photos, but the description is going to be filled with awful cliches and suspiciously naughty phrases. So, keep an eye on that.
Scammer's End Game Is Always Money
Some of the frauds will attempt somewhat more elaborate scam. They will probably invent some sad, heartbreaking life story subtly asking you to help them financially. Don't fall for it, no one really asks for that kind of help on a dating site.
Generic And Suspicious Messages
Once you enter the online dating site you'll immediately get a bunch of messages and requests from suspiciously beautiful women or men. We're not saying that you're not attractive enough for these people, alright?
It's just very odd that someone that hot and gorgeous immediately noticed your new and almost completely empty profile.
So, if you get messages like "Hey there, hottie, wanna hang out tonight?" or something like that, don't bite, just delete it, build up your profile and be patient. The real requests and messages will come soon enough.
Keep An Eye On Barely Filled Out Profiles
As we already said, scammers are lazy. They are searching for newbies and rookies in the online dating game. They're not going to spend a lot of time creating an immaculate fake profile.
So, if you start interacting with someone on a dating website, just pay attention to their profile activity and content. If it's completely empty without any signs of progress, most likely you're dealing with a scammer, so be careful. Delete, ignore or report that profile immediately.
Perfect Profile Photos
Now, this is usually the biggest giveaway when it comes to fake online dating profiles. Most scammers use one "too perfect" stock photo of some unknown model as their profile picture. Yeah, the girl or a guy in the photo is hot, but come on, don't fall for it!
Try searching for more photos from real, everyday situations. If the person doesn't have those regular and natural images, steer clear from that one.
The online dating game can be very exciting and adventurous. So, use these safety tips and you won't regret entering an online dating site. We honestly hope this helps.
Good luck on your love quest.