The popularity of online dating in Australia has increased rapidly over the past few years and that means thousands of Aussies are creating profiles on various dating sites all over the "Land Down Under".
That means a lot of different people are now using this type of modern matchmaking in order to find their potential romantic partners. So, it's only logical that some people are not able to find their perfect match right away. There are simply a lot of factors at play.
However, we did some research that helped us find out what Australian people really look for in a partner.
We questioned some of the online daters who managed to find their perfect date online and we asked them about the 3 crucial traits Aussie online dating users value the most in their potential partner.
Here's what we found: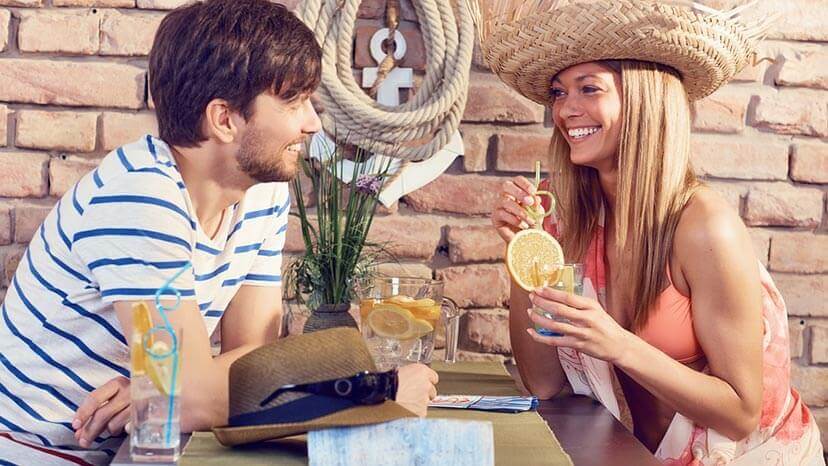 Being Yourself Is Crucial
Australian people are incredibly good at detecting scammers and dishonest people. So, if you really want to impress an Aussie, you need to be yourself (everyone else is already taken, as Oscar Wilde once said).
Online daters in this country appreciate the following:
Honesty
Straightforwardness
Genuine effort
Kindness
True Australians are extremely attracted to honest people who are not pretending to be someone else in order to find themselves a quick hook-up. If you try something with that shallow approach you will be marginalized straight away.
Try your best to be straightforward and honest all the time. Most importantly, believe that being yourself is the best way to go. Trust us, that kind of mindset will get you far on any Australian dating site.
Noticing More Than Just A Physical Appearance
This is definitely one of the most important traits Australians value in their potential companion.
Of course, complimenting someone's outside look can be rather flattering, but if that's the only thing you find attractive in a person, you're being shallow and Aussies are generally allergic to that kind of behavior.
People from Australia love when online users give them an individual compliment about some specific interest. Feel free to admire their:
Taste in music
Their favorite books, movies or TV shows
Intelligence
Sense of humor
If you're genuinely interested in their character and interests, you'll have a good chance of hooking up with an Aussie.
Correct Grammar
One thing's for sure, Australians think correct grammar is sexy as hell! So, keep that in mind while creating your dating profile.
If you want to meet interesting and beautiful Aussies, you need to avoid the following:
Slang
Unnecessary abbreviations
Typos
Incorrectly spelled words
Typing is extremely easy for younger generations, so when you send a message filled with incorrectly spelled words and other grammatical errors, you come across as lazy or uninterested, and no one wants to date a slacker.
Aussies find correct grammar extremely appealing, so make sure you write in proper English, which will allow you the opportunity to score a date with hottest Australians out there.