Online dating is now completely global and worldwide. Naturally, it is also huge in a beautiful Land Down Under. Most of the time online daters like to sit in their comfortable homes and experience online dating via their PC's and laptops, but there are also people that are always on the move and they need a more practical and faster way to date online.
That's way on the 8th day, God created mobile apps for online dating. Jokes aside, you are probably familiar with most of them, but we wanted to make a list and narrow it down to 3 most popular mobile dating apps in Australia.
So, if you're about to enter that ever-so-interesting online dating arena, read through this list, it may help you decide which app is the perfect choice for you.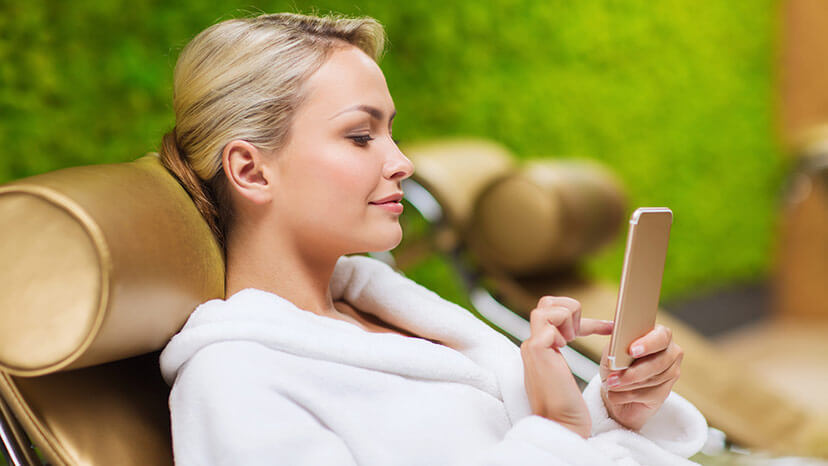 Happn
We're sure that you have at some point seen a beautiful guy or a girl in a coffee shop or on a bus, but you didn't have the courage to start the conversation. Well, this app may give you a much needed second chance with that person.
Download the app, keep it running and once you pass someone who also uses that app, that person will show up on your timeline immediately. That way you'll have the opportunity to make contact with them later during the day or whenever you want.
This app will allow you to check out the person's style and all other interests. If you like the person, you can see where you crossed paths and like the profile. If, on the other hand you, don't like what you see, you can easily remove that profile from your timeline.
In order to start chatting with another person, both of you have to like each other's profiles, which is an excellent way to avoid being harassed and disturbed by some creepy admirers. The app is available for both iOS and Android phones.
Hinge
Online dating can be very random. Maybe too random for some people. If you're one of those who are not comfortable with sharing some personal info with a complete stranger, then Hinge is a perfect mobile dating app for you.
There will be no random people among your potential matches.
"How so?", you may ask, well the trick is that Hinge uses Facebook in order to determinate your social circle. So, in that way, no one who is not at least a friend of your friend, won't be able to contact you. That gives users a sense of safety which is really important when it comes to online dating.
Before you even contact the person you like, you'll have the opportunity to check out their photos, hobbies, height info, and your mutual friends. Pretty cool.
Coffee Meets Bagel
This awesome mobile dating app is also based on the list of your Facebook friends and< their friends. If you're a type of person who doesn't have time for hundreds of suggestions every day, this app is a great choice for you.
Coffee Meets Bagel will send you one potential match a day, based on your own interests. After you receive the suggestion, you'll have exactly 24 hours to respond with an interest. Of course, if you don't like the person, the suggestion will be withdrawn.
This slow paced dating game gives you the opportunity to do your own research about your potential match. If you like what you see, you will have just enough time to figure out when and where you want to meet.
It's free, it's available on both Android and iOS devices, and it's very safe.